KYPC Academy (4-6 year olds)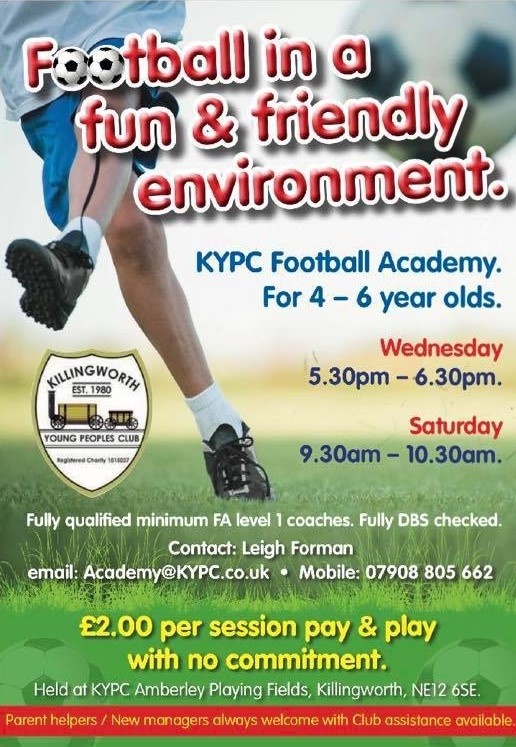 We are looking to add members to our successful Academy set up.
Our Academy has dedicated coaching staff who provide a good atmosphere for kids to learn and improve on their playing skills. The Academy accepts players of all genders and abilities aged 4-6 year old.
The Academy currently takes place at KYPC on a Wednesday nights 5:30pm - 6:30pm and Saturday mornings from 09:30am -10:30am. The cost is £2.00 per week and it is pay and play, should you require further information please contact us at academy@kypc or on 07908 805 662.