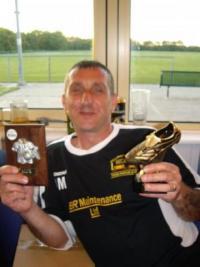 Peter Medlen was a true legend in the grassroots community and non more so than with his local club KYPC. He was one of those blokes who always made time for you, no matter how busy he was with family life or work (or even his illness), if you had a problem he wanted to know about it and he certainly wanted to fix it!
He helped so many young coaches come through the ranks and was like a father-figure to me in the coaching context, taking me under his wings for the first year or so and ensuring myself and the kids were progressing together but maintaining the enjoyment of kids football, a philosophy he was so keen to produce at KYPC.
I remember my early days when my team were playing a year above ourselves and came up against a strong Rockets team who were top of the league at the time. After getting hammered in the first half all of the lads looked deflated and I personally had no clue how to get their heads back up after such a hammering, however, Peter had just the trick up his sleeve. Just before full time he ensured one of his lads fouled one of ours in the box for a penalty, resulting in us scoring our first goal against them and despite being hammered, the jubilation on the boys' faces at FT was priceless, that was Peter down to a tee. Eighteen kids left the pitch that day absolutely buzzing, one team because they had a convincing victory and remained top of the league and one that despite being hammered, they give it a good go and suddenly understood that if you work hard for the full game, you will get a reward!
During winter training we would train together at Blue Flames and share the five-a-side pitch. Peter would often offer little snippets of advice now and again but he knew he had instilled a passion of coaching into myself and during his battle with his illness he trusted us to train the Rockets while he was in hospital. For Peter to leave his beloved Rockets team in our hands during training was a massive sign of his trust and this spurred me on to become a better coach. Having someone who is so respected throughout grassroots football say he wants you to help with his training while he cannot make it is, in my eyes, a huge achievement for someone who was only 17 at the time!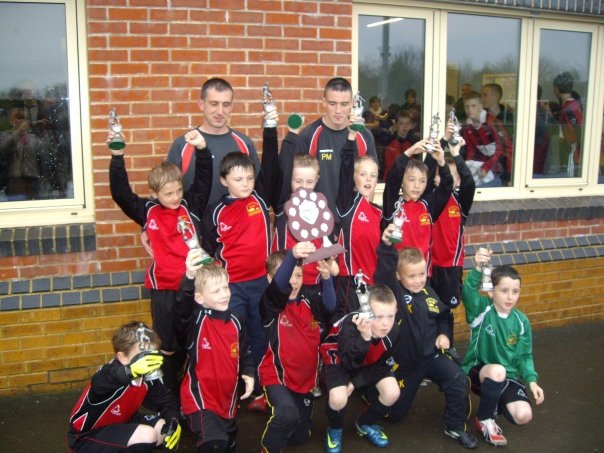 I still remember despite Peter's illness he would always make time for everyone. Whether it was via text, a phone call or even the occasional home visit, Peter would welcome me round to discuss how the lads were doing and offer his experience and wisdom to any situations which required it.
I do believe, in football terms, we had a Sir Bobby Robson/Jose Mourinho type of relationship. A relationship drenched in mutual respect, led by a father like figure who had been there and done it all before, passing on his wisdom and expertise to a young pretender who just wanted to learn from the best. Legend is a word which is used too freely these days, but in this case I don't think may could argue that it is a word which best fits our coach, mentor and mate... Peter Medlen.